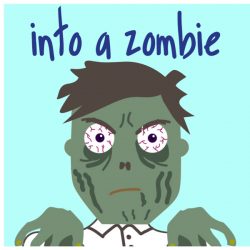 Get Well Soon Zombie
$12.99
Warn a sick friend or family members about the dangers of becoming a zombie with this witty flipbook.
The zombie apocalypse could very well start with the sniffles, which is why this book urges your loved one to get well soon.
This flipbook is sure to bring a smile to anyone who is in the hospital or who is getting over a long illness.
Remember, laughter is the best medicine!
Size: 4 x 2.5 inches