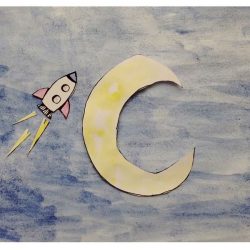 Love You to the Moon and Back
$12.99
Your loved one's heart will swell after flipping through this adorable book.
Featuring an out-of-this-world theme and words of love, this is the perfect way to show a spouse, parent, or child how much love you hold in your heart.
Nothing says "I Love You" more than taking a rocket to the moon and back!
Perfect for birthdays, anniversaries, or just because. This flipbook is sure to launch a few smiles.