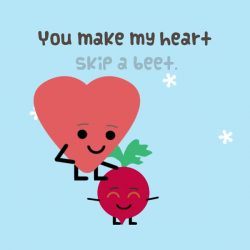 $12.99
Romance has never been sweeter with this clever flipbook. Featuring a delightful play on words and playful images, this book captures the playful side of love.
Whether you are just starting a new romance or you've been in love for years, this gift will show your special someone just how happy you are to be together.
Measures 4 inches wide by 2.5 inches high. This flipbook is sure to make hearts skip a beet or two!