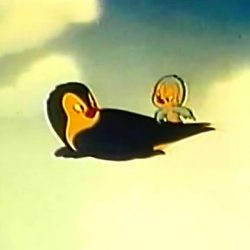 Best Mom Ever
$12.99
Mom is the person who is always there to catch you before you fall, so show her how much you appreciate her hard work and love with this Best Mom Ever flipbook.
The images of a momma bird protecting her baby are simply moving, and are likely to bring a loving tear to both of your eyes.
Let her heart soar with love and pride with this wonderful treasure that she is sure to keep close to her heart.
The animation used in this flipbook came from the classic Little Audrey cartoon entitled "Song of the Birds".
Size: 4 x 2.5 inches
SKU:

mom-bestmomever
Tag: birds